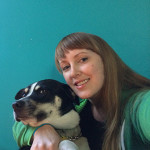 Welcome to my website. Hopefully, you already have a sense of who I am through my design, content, and organization. My experience in boutique retail sales, business administration, and virtual assistance services make me a perfect ally for small business owners.
I initially began offering website management and content creation skills through Capitol Coaching and have since grown my skill set to include email marketing, design, and WordPress website customization. For those of you familiar with MBTI® personality types, I'm an INTJ to the core.
I'm based in Los Angeles, but work with clients all over. Through the magic of the internet, Skype, and phone calls it's possible to collaborate on major projects across time zones without missing a beat. Let me know your communication and time preferences and we'll work something out.
As with many of my projects, I am also a work in progress- always looking to take on new skills and challenges. Contact me for a free consult and let me help you to create, promote, and thrive.
♥ Caitlin Patrick Ryan